Aboriginal and Torres Strait Islander readers should be aware that this microsite may contain images or names of people who have since passed away.
Oxfam Australia acknowledges Aboriginal and Torres Strait Islander Peoples as the original custodians of the land, and respects the rights that they hold as Traditional Custodians. We also recognise the dispossession of the land and its ongoing effects on First Nations Peoples today.
Together, we had big wins!
incredible people like you donated, helping us to build a more just world.
activists and change-makers stood with us, calling for a world without the inequalities that keep people in poverty.
Unwrapped cards were bought. That's more than $999,450 for training, supplies and economic support!
We were there for over 14 million people in a time of crisis
We were on the ground with vital support when disasters struck, and we continued working to address underlying issues caused by climate change, prolonged conflict, ineffective governance and growing inequality across the globe.
Over $30,000 raised at the Comedy Gala
Over 25 years of partnership with the Melbourne International Comedy Festival has raised nearly $2 million.
This year, Steph Tisdell, a Ydinji woman, comedian and actor, hosted the opening gala night.
Trailwalker raised more than $1.3 million
Trailwalker was back in 2022 following two years of COVID-19 restrictions!
1,500 walkers and over 300 volunteers!
$240,000 raised through virtual Trailwalker
Adding to the physical event, 236 teams walked for a month to help tackle poverty.
Run 3km challenge raised over $66,500
In March 2022, 1698 Facebook users participated in a new challenge run entirely through Facebook - one of the first in Australia.
Unwrapped cards raised over $999,450
Countless lives around the world were changed, with a whopping 34,350 cards bought, allowing Oxfam and our local partners to provide families with training, support and livestock.
We stand with the women who make our clothes! Our annual Naughty or Nice list celebrates the Australian brands who pay these women a living wage, and calls out those who don't.
Thank you for caring about #whatshemakes
"I am inspired by many ordinary people who give up their time and money to make the world a better place."
Our volunteers changed lives
447 invaluable volunteers donated 24,192 hours. This equates to more than $1,013,580 and is the equivalent to 14.4 full time roles.
We couldn't do it without them!
Five volunteer hours saves enough money to build a toilet in Bangladesh for five families to use during a flood emergency.
Just 10 volunteer shifts allow us to support a delegation of Pacific Islanders to travel to, and be heard at, the UN's annual Conference of the Parties (COP).
We're changing lives around the world.
Tackling the inequality that leads to poverty.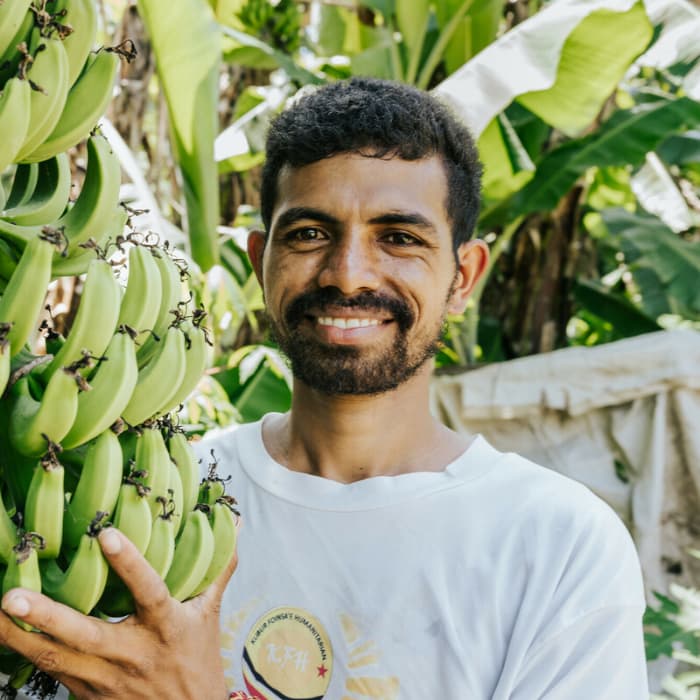 Where we use your donor dollars.